When analyzing sponsorship representation in the finest tournaments in golf, categories like financial services, apparel, consumer technology, and transport come to mind as dominant forces, cf. figure 1 below. Digging deeper, it becomes evident that this pattern is associated with car manufacturers Mercedes-Benz and Lexus, IT corporation IBM, telecommunications provider AT&T, watchmakers Rolex and Omega, and financial organizations like Mastercard and American Express. In that brand portfolio, Mercedes-Benz, IBM, and Rolex stand out as the high-volume sponsors in golf. Each of these brands has a sponsorship partnership with more than one of the major golf tournaments, cf. figure 2 below. Figure 2 also shows that 21 leading sponsorship opportunities in the four major tournaments in golf are linked to 16 different brands.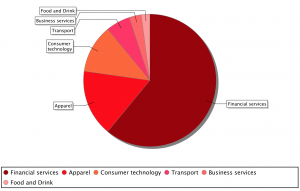 Figure 1: Current sponsorship deals for the four major tournaments in golf by industry (source: Sports Sponsorship Insider).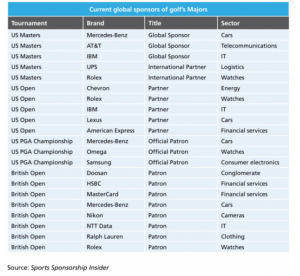 Figure 2: Top sponsors in the four major tournaments in golf (source: Sports Sponsorship Insider).
The US Masters, the US Open, and the British Open have distinctive sponsorship offerings, which are detached from those of their corresponding governing bodies whereas the US PGA Championship is different in the sense that the tournament does not have a selected sponsorship concept. In contrast, the US PGA Championship provides on-course exposure to the three top-tier official sponsors of the PGA of America.
In terms of individual brands, Mercedes-Benz has sponsorship partnerships with three of the four majors to widen its reach concerning younger affluent consumers given the fact that the car manufacturer looks to enhance its car sales by 60% by 2020. This ambition is tied to bringing new models on the market. In that regard, golf is a good channel to display cars in front of an engaged and relevant crowd that will get the opportunity to interact with company representatives and to experience the cars.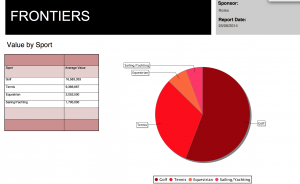 Figure 3: Sponsorship focus on Rolex's engagement in golf (source: Sports Sponsorship Insider).
As figure 3 (see above) reveals, Rolex's presence in golf is very strong and as of right now, the watchmaker has long-term deals with three major tournaments, including a ten-year deal with the British Open (2013-2022) and an eight-year deal with the US Open (2012-2019). On top of getting on-course exposure at the major tournaments, Rolex has been linked to personal sponsorship agreements with several top players, e.g. Arnold Palmer, Jack Nicklaus and Gary Player, Tiger Woods, Phil Mickelson and Adam Scott. Moreover, the company knows how to activate its sponsorship deals via unique storytelling meant to present romantic and miraculous comeback stories, the birth and re-birth of golf legends, the importance of precision, dramatic high-pulse moments from major championships and the huge legacies revealed by the sport of golf.