The sports industry was traditionally perceived as a laggard and conservative context, usually slow to invest in or embrace new technologies. Nevertheless, some of its unique characteristics such as unmatched customer (fan) loyalty, mass market appeal and a high tendency towards marketability (athletes, teams, leagues, and governing bodies as attractive platforms for sponsors, media, and other stakeholders in the sport-commercialization-nexus) allow it to be at the forefront of new technology and data trends. This is especially visible when an "outside-in"[1] approach is applied, i.e., when brands, sponsors, technology providers or other entities with a commercial appetite attempt to utilize sport organizations as a vehicle to showcase or leverage their technology and data-driven products, services, experiences, or transformational offerings (Pine & Gilmore, 1999). The latter refers to Pine and Gilmore's version of economic value as a progressive process aimed at creating transformational business offerings, e.g., providing value for fans via gamification or tokenization.
So what is Web3?
One such example may be currently observed through the emergence of Web3. Web3 is a relatively new term, coined in 2014 by one of the creators of Ethereum, a digital currency (WIRED, 2021). It is based on the premise that the modern Internet started in the 90s ("Web1") as a decentralized network built by and for users[2], while the following era ("Web2", between the mid 2000s to 2020) saw the rise of big tech companies building and controlling advanced functionalities and services (Dixon, 2021).
Web3 would be a new "era", a concept that visualizes a decentralized Internet with advanced functionalities, owned by builders and users  (Dixon, 2021). The infrastructure that allows Web3 to prosper includes technology that is increasingly becoming mainstream, such as blockchains[3], crypto[4] and tokens[5] (Bloomberg, 2021). The idea is to create a platform, which is decentralized from normal doorkeepers such as for instance Google. Some of the applications of Web3 include payment methods, smart contracts[6], digital coins/currency, NFTs (non-fungible tokens)[7] and even video games (a16z, 2021). By walking away from the traditional thought of uploading content online, the application concentrates on turning people into more engaged users, i.e., a form of shareholders, by earning tokens on the blockchain system and thus gaining influence on how things are operated (Euronews, 2021).
However, this democratic thought has already been rather disputed as an attempt of venture capitalists to deploy their vision for a better internet and more "hype" and marketing than actual change (The Economist, 2022). So, maybe this is just another innovative development, which altruistically emphasizes sustainability but nonetheless is covered by the capitalist notion of 'where there is money, there is greed'. For instance, a16z, a venture capital fund and one of the biggest champions of the Web3 concept, has over $3B in assets under management in crypto-related portfolio companies. It may serve a purpose to ask if this development is surprising. From our perspective, there is no surprise. To draw a parallel to eSport, our reflection is clear in that where there is a market and a flow of money, demand to get a chunk of this economic growth spiral will typically increase – especially in the technology and data space where there is good potential in interaction with and capitalizing on the marketing-related 'dream universe' of tech-savvy younger generations, e.g., Generation Z (technology and data have always been part of their lives), with less manifested brand preferences than Baby Boomers, Generation X and to some extent Millennials.
Regardless of the term itself, however, many of the applications around Web3 are a direct and current, ongoing response to how the Internet is evolving. Although it may be too early to tell what long-term, actual impacts Web3 could have in the business of sports, there is a convergence of factors, until now relatively independent from Web3 but rather contemporary and contextually relevant for the industry, that ultimately benefit from the application of its concept.
Athlete branding is one example. Athletes increasingly drive commercial and marketing appeal, leveraging their sporting performance and personalities as a bridge to capitalize on their personal brands and expand their own content and product offerings (Cortsen, 2017). NFTs provide a path through which athletes can offer digital assets related to their personal brands, instead of traditional physical memorabilia, such as an autographed jersey. Michael Jordan, for example, recently announced Heir, a blockchain-based social platform where members gain exclusive access to athlete-generated content and merchandise (SportsPro, 2021).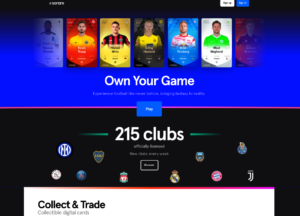 Photo: Sorare allows users to collect and trade unique football player cards that may be used in a weekly fantasy game.
A similar concept is applied to digital collectibles.  It was traditional fan behavior to keep photos, posters and trading cards; now everything is kept online. Sorare is a French fantasy football (soccer) game where users can buy and sell unique digital player cards, which may also be used in a weekly fantasy game. The company recently raised a $680M series B funding round[8] and is valued north of $4B (TechCrunch, 2021). Likewise, in NBA Top Shot users can acquire highlights, unique videos of historical or current NBA plays. Its parent company, Dapper Labs (constructed from the term "digital apps", or "dapps"), produces other games and has an upcoming collection in partnership with the UFC. It also has raised venture capital, most recently in a $250M series D[9] with a $7.6B valuation (TechCrunch, 2021).
In a more "tangible" world, Fanatics, a sports merchandise e-commerce, recently acquired Topps, a traditional physical trading cards producer that recently started venturing into the digital world as well. The deal is, according to Fanatics, a strategic way for them to build on their digital offering of collectibles, rather than on the legacy business of Topps (CBS Sports, 2021). Digitization definitely pushes the boundaries when it comes to 'the ability to compete' on and off the playing field in the business of sports and new vertical and horizontal integration cases are a natural part of this development.
A third example comes from the fan engagement side. Fan engagement may be defined as a way to increase and maximize customer satisfaction for fans of sport properties, but also to attract new and to retain existing customers, and it is a trend that has been evolving through the last decade (Schnater, 2016). Fan engagement will have significant effects for sports rights holders, creating a differentiation aspect, helping gather proprietary data on fans, delivering new products, services, and experiences and hence boosting revenue generation options (SportBusiness, 2021).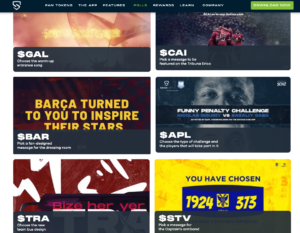 Photo: Some polls offered for fans that own Fan Tokens in the Socios.com app.
Chiliz is a Maltese company that provides the blockchain infrastructures and financial capabilities for its consumer app Socios.com. Socios.com offers fan tokens, digital assets that may be purchased and traded by users and with ownership rights, much like a company stock. The token grants exclusive membership benefits, such as merchandise rewards, participation in VIP experiences and team-related voting rights (e.g., what should the new 'goal song' be? or which message should be written in the captain's armband?). Initially focused on international football, the company has recently partnered with esports organizations, sport properties such as UFC and the Davis Cup and multiple NBA and NHL teams. So, fan tokenization really took off in the European market and has expanded overseas although no fan tokens for US teams have yet been issued. However, sponsorship deals involving Web3 are growing in frequency on US soil (Front Office Sports, 2021).
Video: Socios.com issues fan tokens, a digital asset with membership benefits and fan engagement features.
The sponsorship deals add enhanced market relevance to Web3 companies, which are relatively new and not instantly recognizable in the consumer market. Some are well-funded and have thus turned to sport organizations as sponsorship or partnership targets. While belonging to an upcoming industry that could drive revenue for sports rights holders, Web3 advertisers may resort to the mainstream appeal of well-known sport teams to raise awareness, communicate with larger audiences that may not be initially familiarized with Crypto and borrow the legitimacy and the loyalty that sports rights holders maintain. There is also the potential to deliver activations that introduce and educate potential new customers regarding Web3 applications.
Crypto.com, an app for cryptocurrency exchange based in Singapore, is one such example, as it actively partners with leagues, teams, and venues in multiple countries and sports. It has recently acquired the naming rights for Staples Center, taking over a "traditional" brick and mortar chain in a 20-year, $700M deal, reportedly one of the most valuable in the world (SportsPro, 2021). The company has also partnered with LeBron James (who plays for the Los Angeles Lakers at the newly-named Crypto.com Arena) to offer educational services to students connected to James' Foundation (LJFF) (SportsPro, 2022). Another interesting example is FTX, a cryptocurrency marketplace that has just been valued at $32B following a $400M series C round[10]. The company has a 19-year, $135M naming rights deal with the Miami Heat's FTX Arena and a $210M naming rights and sponsorship deal with TSM, an esports organization based in Los Angeles. The deal also provides TSM players and employees with cryptocurrency (SportsPro, 2021).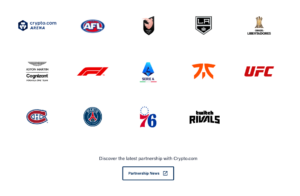 Photo: Crypto.com partners with a large number of sport properties, ranging from the NHL Montreal Canadiens to the AFL in Australia, Formula 1, Paris Saint-Germain, esports team Fnatic and CONMEBOL in South America.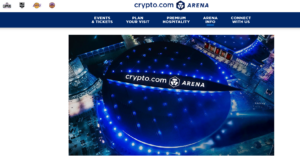 Photo: Crypto.com Arena – an example of big stage venue sponsorship deal in professional sports involvi3 company.
Not all sponsorship deals have found so much early fortune, though. Manchester City and FC Barcelona, both world football powerhouses, recently terminated partnerships with Web3 companies. It is hard to know exactly what due diligence both teams conducted before finishing the deals, especially in an industry not necessarily known for stellar corporate governance practices. It serves as a reminder of the potential risks of brand association for sports rights holders, as well as the fact that partnerships may require at least some level of authenticity in shared values, understanding, acceptance and participation from fans in order to be successful (Morgan, 2021).
Similarly, IQONIQ, a fan engagement platform that had also partnered with multiple sport properties worldwide, recently went into liquidation, leaving IQONIQ's partners stranded and users with fan tokens worth virtually zero (SportsPro, 2022). Liqi, a Brazilian token marketplace, offers fan tokens of local football teams tied to solidarity payments, a feature that is dangerously close to violating third-party ownership and influence of players' economics rights regulations[11]. Arsenal FC, an English football top club that offers the $AFC Fan Token with Socios.com, recently had some of its promotional material banned for "misleading" customers due to the risks of investing in crypto assets (The Guardian, 2021).
It is still too early to draw definite conclusions from the Web3 industry, but it is important to ask questions regarding the suitability and applications of certain technologies for sport properties, either as sustainable, valuable, and/or ethically sound infrastructure or market offerings. This is especially true in cases, where there seems to be significant disconnects between what some of these technologies really are and what benefits they offer on one hand and the perceptions and expectations of either fans, consumers and sport properties on the other hand.
Fan Tokens and NFTs are examples of such discussions. Is it absolutely necessary for the fan engagement tools of the future to be built on blockchains? What added value do these companies offer in regard to substitute technologies, and are they fundamentally better at driving engagement or revenue? How much of this is a "fan engagement" play vs. an opportunity to invest in new digital financial assets? What are the actual benefits for fans and for sport properties? Most of these answers remain to be seen but nonetheless there is rationale in driving more asset capitalization through digitization and how this caters to younger generations.
Video: Learn more about fan tokenization from TISA Group. 
References
A16Z (2021). The web3 Landscape. Retrieved from https://a16z.com/wp-content/uploads/2021/10/The-web3-Readlng-List.pdf
Al Baroudi, W. (2022, January 4). Fanatics acquires Topps trading cards in $500M deal. In CBS Sports. Retrieved from https://www.cbssports.com/general/news/fanatics-acquires-topps-trading-cards-in-500m-deal/
Anonymous (2022, January 29). Will web3 reinvent the internet business? In The Economist. Retrieved from https://www.economist.com/business/2022/01/29/will-web3-reinvent-the-internet-business
Carp, S. (2021, November 25). Sponsorship and marketing newsletter 25/11: Inside the world's most valuable arena naming rights deal. In SportsPro. Retrieved from https://www.sportspromedia.com/opinions/staples-center-naming-rights-crypto-com-arena-aeg-sponsorship-marketing-newsletter/
Cortsen, K. (2017). NBA, LeBron James and global branding of basketball. Retrieved from https://kennethcortsen.com/nba-lebron-james-global-branding-basketball/
Dillet, R. (2021, September 20). Sorare raises $680 million for its fantasy sports NFT game. In TechCrunch. Retrieved from https://techcrunch.com/2021/09/20/sorare-raises-680-million-for-its-fantasy-sports-nft-game/
Dillet, R. (2021, September 22). NBA Top Shot creator Dapper Labs raises another $250 million. In TechCrunch. Retrieved from https://techcrunch.com/2021/09/22/nba-top-shot-creator-dapper-labs-raises-another-250-million/
Dixon, C. (2021, October 7). Why Web3 Matters. Retrieved from https://future.a16z.com/why-web3-matters/
Dixon, E. (2021, June 7). Team SoloMid strikes US$210m naming rights deal with FTX. In SportsPro. Retrieved from https://www.sportspromedia.com/news/team-solomid-naming-rights-ftx-cryptocurrency-esports-league-of-legends/
Dixon, E. (2022, January 27). Iqoniq liquidation fuels calls for regulation on crypto sports sponsorships. In SportsPro. Retrieved from https://www.sportspromedia.com/news/iqoniq-liquidation-fan-tokens-cryptocurrency-sports-sponsorship-regulation/
Dixon, E. (2022, January 31). LeBron James teams up with Crypto.com for Web3 initiative. In SportsPro. Retrieved from https://www.sportspromedia.com/news/lebron-james-foundation-crypto-web3-partnership-blockchain/
Edelman, G. (2021, November 29). The Father of Web3 Wants You to Trust Less. In Wired. Retrieved from https://www.wired.com/story/web3-gavin-wood-interview/
Euronews. (2021). NFTS, Web3, DeFi and the metaverse: Your guide to the tech buzzwords from 2021. Retrieved from https://www.euronews.com/next/2021/12/27/nfts-web3-defi-and-metaverse-your-guide-to-the-tech-buzzwords-from-2021
Kharif, O. (2021, December 10). What You Need to Know About Web3, Crypto's Attempt to Reinvent the Internet. In Bloomberg Businessweek. Retrieved from https://www.bloomberg.com/news/articles/2021-12-10/web3-is-crypto-s-attempt-to-reinvent-the-internet-here-s-what-you-should-know
Killingstad, L. (2021, December 15). Blockchain Fan Token Adoption Heating Up. In Front Office Sports. Retrieved from https://frontofficesports.com/blockchain-fan-token-adoption-heating-up/
Jolly J. (2021, December 21). Arsenal adverts for cryptocurrency 'fan tokens' banned. In The Guardian. Retrieved from https://www.theguardian.com/media/2021/dec/22/arsenal-adverts-for-cryptocurrency-fan-tokens-banned
McCaskill, S. (2021, December 18). Michael and Jeffrey Jordan raise US$10m for athlete blockchain venture. In SportsPro. Retrieved from https://www.sportspromedia.com/news/michael-jordan-jeffrey-heir-blockchain-technology/
Morgan, G. (2021, November 24). The collapse of Barcelona and Man City's crypto deals is a lesson for the sports industry. In SportsPro. Retrieved from https://www.sportspromedia.com/opinions/sport-cryptocurrency-sponsorship-fc-barcelona-manchester-city-giles-morgan/
Pine, B. J., & Gilmore, J. H. (1999). The experience economy. Harvard Business Press.
PR Newswire (2022, January 31). FTX Trading Ltd. Closes $400M Series C Round. Retrieved from https://www.prnewswire.com/news-releases/ftx-trading-ltd-closes-400m-series-c-round-301471084.html
Schnater, B. (2016). The Economics of Fan Engagement: why fan engagement is important. Via www.kennethcortsen.com. Retrieved from https://kennethcortsen.com/economics-fan-engagement-fan-engagement-important/
SportBusiness (2021). Cutting through the noise: Why sports need to own the fan engagement journey. Retrieved from https://www.sportbusiness.com/2021/08/cutting-through-the-noise-why-sports-need-to-own-the-fan-engagement-journey/
Tidy, J. & Lane, E. (2021, December 10). Football fans spending millions on club crypto-tokens. In BBC News. Retrieved from https://www.bbc.com/news/technology-59596267
---
[1] Innovations are usually introduced to sport organizations by technology providers from outside the sport industry, rather from within sport properties.
[2] At the beginning of Web1, there were not many Internet companies, which held significant market power concerning information production, distribution, and access to Internet resources, i.e., open protocols. It has evolved over time.
[3] A blockchain is a public database of encrypted records (events). It functions as a digital ledger.
[4] Digital currencies, a digital monetary asset used as a medium of exchange online.
[5] A certain type of digital currency. In the sports context, tokens are digital assets that usually grant fans ownership or access to specific rights or benefits associated with how sports governing bodies, leagues, teams, athletes and other sports rights holders apply digitization methodologies to drive fan engagement. In doing so, it broadens the commercial market reach and depth of the activities of sports rights holders.
[6] A computer code made to execute the legal terms established in a contract.
[7] "NFTs are certificates that show you own a digital item, which can be original versions of videos, tweets or memes. They can be anything digital but a lot of the excitement is around digital art. They confirm an item's ownership by recording the details in a digital ledger known as a blockchain, which is public and stored on computers across the Internet, making it effectively impossible to lose or destroy. Most NFTs are part of the Ethereum blockchain." (Euronews, 2021).
[8] When technology startups receive funding from investors, these events are usually registered in the venture capital industry as funding rounds. Early in the company life they are known as "pre-seed" and "seed" money (initial investments) and subsequently A, B, C etc. Usually a series B round is for a company that is aiming to expand market reach and its business development. Series C onwards tend to focus on scaling companies that are relatively established and aim to grow revenue levels and the complexity of its business operations.
[9] See footnote 8 above.
[10] See footnote 8 above.
[11] FIFA, the governing body for football, establishes limitations regarding third parties influencing or benefiting from compensations from the transfers of players. The Solidarity Mechanism allows clubs that have contributed to a player's development to receive compensation in subsequent transfers. For more information, refer to Articles 18 and 21 of FIFA's "Regulations on the Status and Transfers of Players", available at
https://digitalhub.fifa.com/m/41c272bcbc3b19df/original/c83ynehmkp62h5vgwg9g-pdf.pdf
This article is co-authored with Rafael Holtz: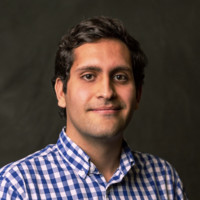 Rafael Holtz
is a M.A. candidate in Sport Management at the University of San Francisco. His professional interests focus on the intersection between sport and technology. He has had multiple experiences with tech startups and business incubators. He is part of Synapse VC, a global investment firm focused on bridging Silicon Valley and Brazilian entrepreneurs who have the skills and desire to build their companies in Silicon Valley.